Dundee Branch
01382 810777
5 Kings Cross Road, DD2 3PT
Opening hours
Mon - Fri

8:30 am - 7:00 pm
Sat

8:30 am - 5:00 pm
Sun

Closed
Barnhill Branch
01382 739634
58 Dalhousie Road, DD5 2UB
Opening hours
Mon - Fri

8:30 am - 6:30 pm
Sat

8:30 am - 12:00 noon
Sun

9:00 am - 12:00 noon
Arbroath Branch
01241 293777
Unit 1, 22 East Muirlands Road, DD11 3ES
Opening hours
Mon, Wed, Thurs

8:30 am - 5:30 pm
Tues & Fri

8:30 am - 6:30 pm
Sat

9:00 am - 12:00pm
Sun

Closed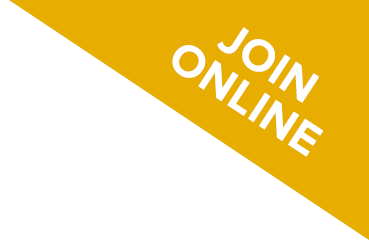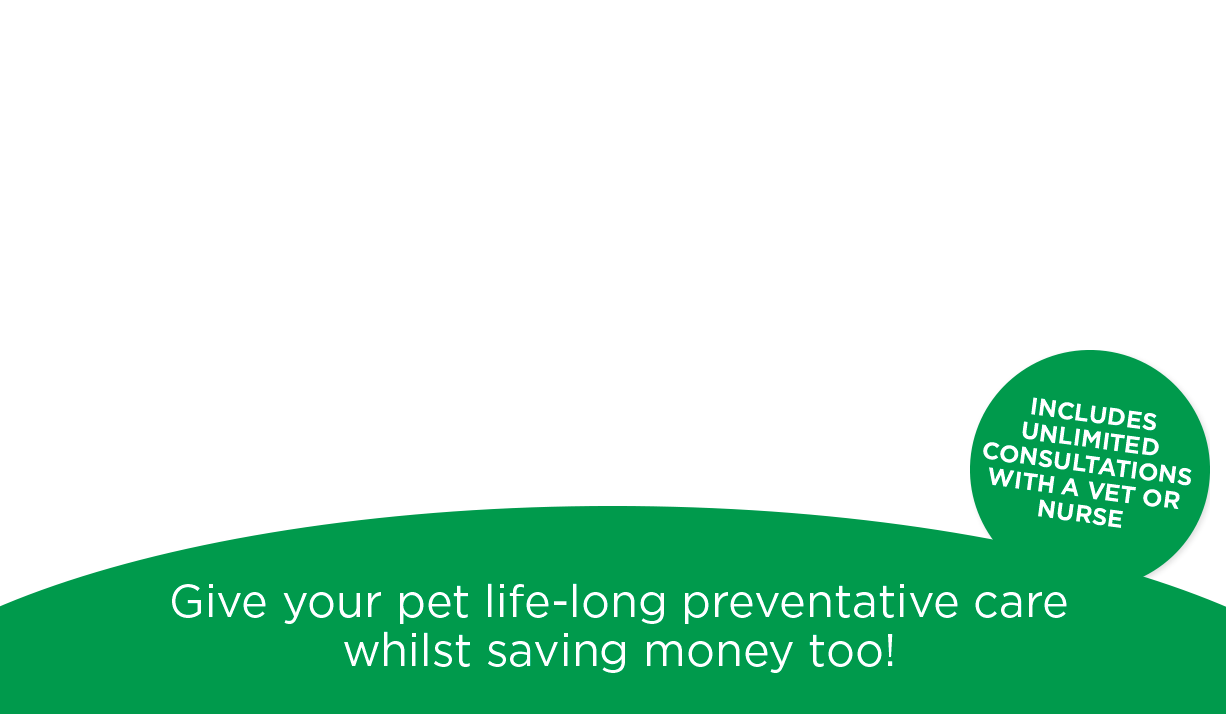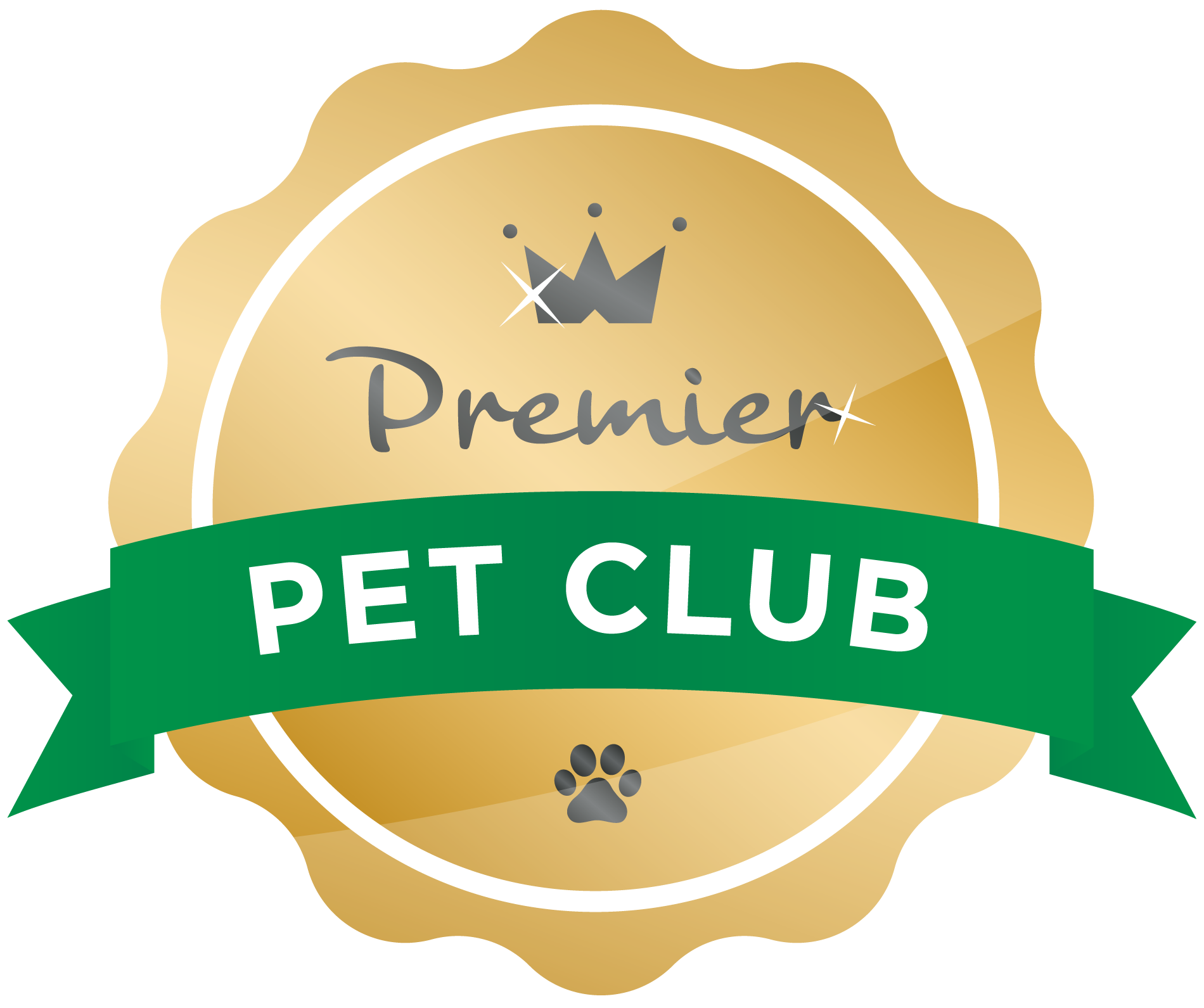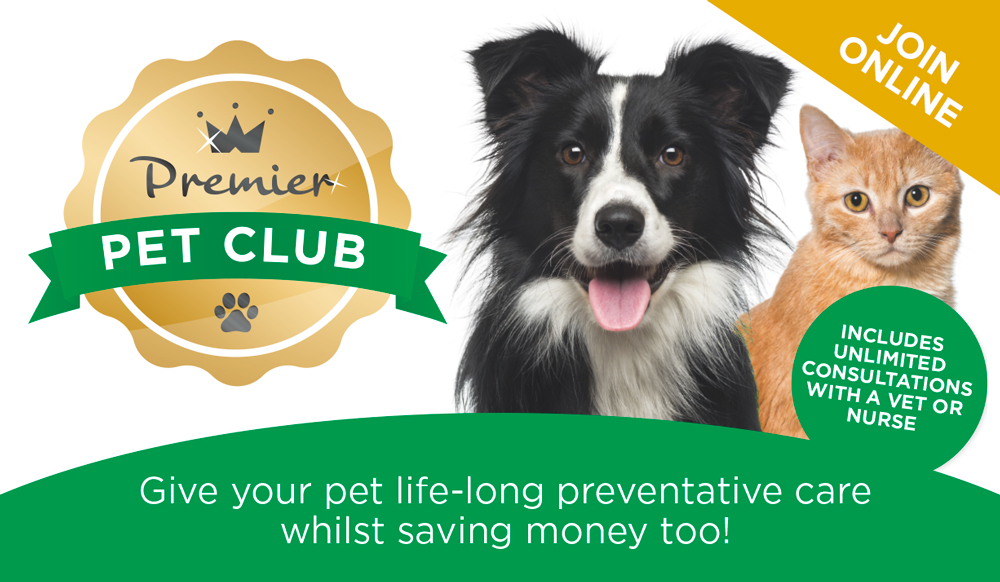 Premier
Pet Club
The very best year-round care for cats, dogs and rabbits
Your Premier Pet Club membership provides the most cost-effective way to give your pet everything they need to stay healthy.
Join today and start saving immediately. Get unlimited consultations, regular health checks, routine vaccinations, parasite treatments and discounts on routine treatments such as microchipping and neutering and dental care, plus a bunch of other benefits.
Why our clients love Parkside Vets...
Great folks who looked after our poorly and very nervous cat with great care and understanding.

Brilliant Vets, reasonably priced, lovely staff wouldn't go anywhere else ! Rebecca E.
19:25 23 Apr 19
My dog had an operation to remove a lump from his head recently and I swear the care and love I seen towards him before and after his op from the staff was amazing they are 10/10 in my book and I would recommend them to everyone, great atmosphere, friendly and so welcoming, I can't say names but the vet who did my dogs operation your a gem and I'm so glad for the care you gave and are still giving my dog I thank you all from the bottom of my heart ❤❤

I had to visit the Monifieth branch with my 16 year old dog had him from he was a baby. ❤️ It wasn't good and he was pts. However the ladies there where amazing thankyou both. ❤️ I received a card today and forget me nots to plant💕 what a lovely thing to do. Thankyou all. 💕 Keith Lorraine D.
20:44 19 Apr 19
Great vets - we've always taken Ragnar here. Very fair prices and the staff are fantastic.

Can anyone remind me of the male vet who is particularly good with bulldog breed, I thought his name was Phil Spittal but I'm informed I'm wrong..! Help.. Very pleased with service.

My Kyra had to have her tail docked. Thank you so much for all the care you gave her. Only place in the world she doesn't mind other animals. Each and everyone one of u are amazing x Vivienne F.
08:31 14 Apr 19
Vets and nurses all fab. Great pet care and advice provided. 😊

i have all my animals from rabbits to horse's registered here and i can not fault them one bit!! although there is the odd vet that i refuses to use but apart from them the rest are pretty good and with my dog being ill i tend to vist every other month with him. ive noticed that sometimes i get charged £30+ for a follow-up consultation and then theres numerous times i don't?. i seriously cant thank Frazer (especially), Allan and Stuart enough for all they're hard work over the years with him and i would definitely recommend laura? for rabbits and katie. the reception staff are also amazing! they have help me during distress situations and have never once made me feel uncomfortable especially when ive forgotten my purse and are always friendly. Cassandra A.
14:15 26 Mar 19
Great service, friendly staff. You know your pet is in good hands.

I can't thank Richard enough from the equine section. Today Silver stood on a nail whilst out on a hack, I phoned Richard who instantly helped me and guided me through what to do. Through photos and phone calls we managed to get the nail out safely and Silver is now tucked up in bed ready for a pyjama day tomorrow! Thank you so much Richard, don't know what I would have done without you! Great vets. A little pricey. But you are paying for quality service

One of our rescue cats, Shilo, was a nervous soul (and for almost all of his life, very strong and active) and we only ever managed to get him to the vet twice in the 10 years we had him. Once was to be told that treating either of his conditions would worsen the other so "we should maybe make a decision in the next couple of weeks" ... and the other, at the end of that couple of weeks. Staff could not have been kinder when my daughter and I were sobbing wrecks, gave us a fresh blanket to take him home in, and then sent us a beautiful sympathy card with forget-me-not seeds in. Much appreciated. Thank you 😽 Parkside vets are fantastic! I have my two cats registered there. And a previous cat who sadly passed away last year. They were very good with her regarding treatment and all the staff are very friendly and professional. 5*

We attended our first Puppy Party at Barnhill Surgery yesterday. What a wonderful experience for both myself and Molly the Collie Wendy and Fraya were so helpful and patient with us. Would highly recommend them and are so looking forward to our next Oarty.Dorothy & Molly the Collie Phoned in morning and appointment offered same day. Friendly staff and Vet explained carefully what was happening really well carefully

Parkside Vets in Barnhill are brilliant. I recently attended a puppy party with my Beagle pup. Wendy 'The Dog Whisperer' (no joke!!) was very knowledgeable, I learnt so much just in that hour. Wendy really boosted my confidence too which has encouraged me to keep training Lexi. I only wish Wendy did a follow on class I could attend now Lexi is 17 weeks and too old to attend the puppy class. I would love to have the opportunity to be guided by Wendy through training sessions with Lexi. Please let me know if it's something you're going you start. Many thanks Excellent facility with friendly knowledgeable staff. Reasonable rates comparable to others in the area. Handy parking at the rear if the street parking out front is busy.

My wee cat is very nervous and not good with strangers and everyone at the barnhill practice were she is registered are so good with her. The staff are always lovely and so helpful. Wouldn't hesitate to recommend them. Kirsten H.
20:33 01 Feb 19
Friendly staff and very helpful

Can't say in 25 characters but Luna story be up soon ❤️❤️ Friendly exceptional service! Vets are the best at Parkside Vets .. That's for sure .. I have been a customer for about 12 years .. First with my Labrador and now with my Jack Russell .. I could not wish for better care .. My Honey the Labrador that has now passed on .. had the best care ever .. Her Honey Chops were always happy going to see her vets at Parkside .. First trip to Parkside for our 2 new rescue kittens Luka & Otis for vaccinations. They've only been with us a short time & though settling in are still a bit flighty & we haven't actually picked them up yet - we tricked them into their carry crate with food! So quite anxious about how it would go when we got to the vets, was actually imagining 2 cats motorbiking around the surgery! Shouldn't have worried, our lovely vet Jo handled them so well, keeping it all very calm & stress free for them, I was super impressed at how well it went & no cats doing laps around the walls. Thank you Jo! To me it has to be Parkside Veterinary Group in Dundee. Over the years I've been with them they have been a very supportive, genuine, caring and compassionate team. They have listened to any concerns I've had and put my mind at rest and are right there when I've needed them. I have also never had to struggle to get my two German Shepherds (Jessica & Zara) to Parkside. They tend to get a wee bit excited and are in the door before I am because as far as they are concerned they are going to see their pals. Parkside vets were amazing a few weeks ago with my little kitten Belle.Just 10 weeks old, and she decides it would be great fun to play with an elastic band. By the time I seen her with it in her mouth and ran over to her to get it out, she had already swallowed it.An emergency appointment to the vet then followed where she had to be put under general anaesthetic to have an endoscope passed down her wee throat and into her stomach to retrieve it.Needless to say, she's now back home playing and getting into more mischief like nothings happened; the wee pest! you care about the owners as well as the pets lost my cat while with you and my cat and I received so much care and compassion could not fault anything that you did for us. Excellent caring efficient service highly recommended My dog jack had to get a replacement cruciate ligament,Stuart ashworth explained everything to me before the op.Jack is a happy bouncy cocker spaniel,and it was so sad to see him after his op that he couldn't do the things he was used to doing,But I certainly took Stuart's advice and that aftercare from parkside and now I have a healthy boy again and you wouldn't even know he had had any kind of operation whatsoever.Me personally can't thAnk them enough and I would certainly recommend this vets to anyone in the future,keep up the good work Vi Gibson C.
14:28 10 Dec 18
April 16, 2019

Female dogsNeutering/spaying is the process by which the ovaries and, in certain cases, the uterus are surgically removed. At Parkside, we recommend neutering female...

April 11, 2019

The first "surgery" opened in Long Wynd, Dundee in 1887. This street or lane is behind what is now the Bank of...