FREE PETS AND FIREWORKS SAFETY ADVICE GUIDE
Pets and fireworks don't mix!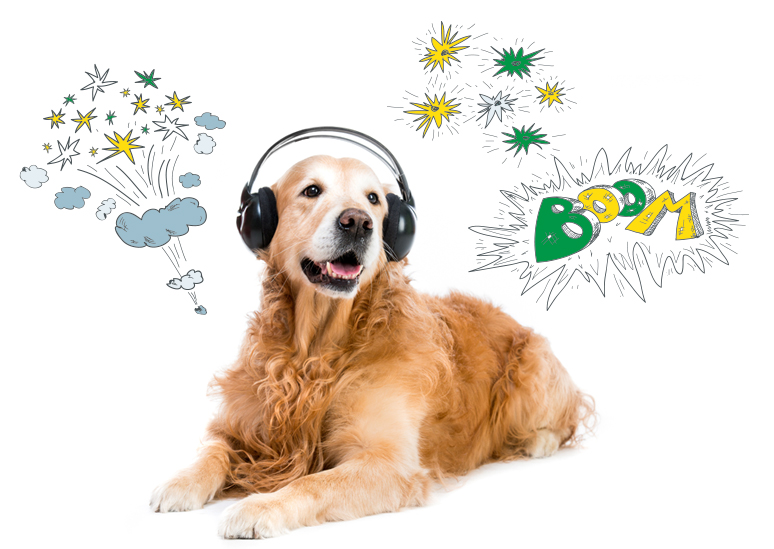 If your pet suffers with firework or other noise phobia and usually becomes distressed at this time, make an appointment to come in and chat to one of our nurses or vets about available therapies to help with noise phobia.
We've created this useful fears and phobias download for you. It has some really useful tips and advice on how to keep your pets calm during the fireworks season.
Fill in your details to get your FREE PDF now
Join the Premier Pet Club and start benefiting today.
To give you an example of what a dog owner would receive as a Premier Club member, check out this huge list of benefits that not only help you save money but also budget monthly too.
UNLIMITED consultations*

– noticed something unusual with the way your pet is behaving? Your Premier Pet Club membership gives total peace of mind – book an appointment with a vet or a veterinary nurse, as often as you need, throughout the year at no extra cost

Vaccination

– routine yearly boosters are included, using the best and most effective vaccines to protect against:
• Distemper, hepatitis, parvovirus and leptospirosis in dogs
• Kennel cough (infectious tracheobronchitis) in dogs
• Feline leukaemia, 'flu, enteritis and herpes in cats

12 point health check

with a veterinary nurse 6 months after your pet's annual vaccination

6 month puppy/kitten health check

with a vet

Flea, tick and mite treatment

– the most effective prescription products to keep your pet pest-free throughout the year

Comprehensive worm treatment

tailored to your pet's needs

Lungworm protection

for dogs

FREE nail clips

with a veterinary nurse, as often as necessary

Anal gland expression

– your dog can see one of our vets whenever they need

FREE

weight checks

FREE

dietary advice
And so much more, see the full benefits of joining our Premier Pet Club for dogs, cats and rabbits here.
* 'Unlimited consultations' means you can see a vet or nurse as often as you need throughout the year and pay nothing for the appointment. Any drugs, diagnostic tests or treatment required will be charged as normal. 'Unlimited consultations' do not include out-of-hours appointments, which are also charged as normal.
Download your

FREE

 pets and fireworks safety advice guide: 'Firework Fears and Phobias'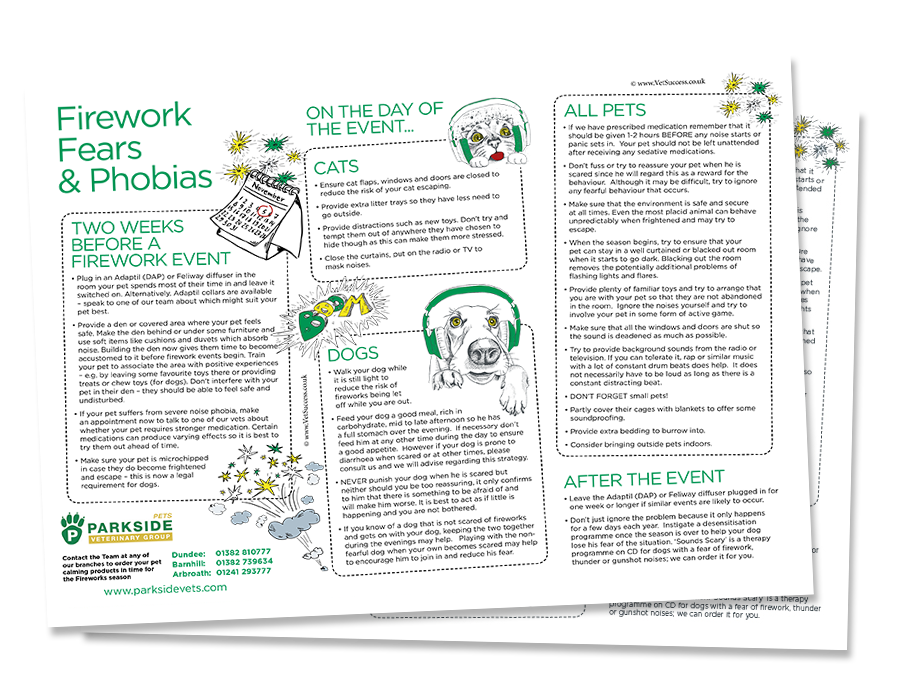 How we use your data: When you request to download our Firework Fears and Phobias information, your name and email address will be added to the Parkside Vets email list. Please don't worry – we never share your details with any other companies. Occasionally we may send you a news bulletin or a special offer which we think our customers will be interested in. You can opt out at any time.