Why pet dental care is important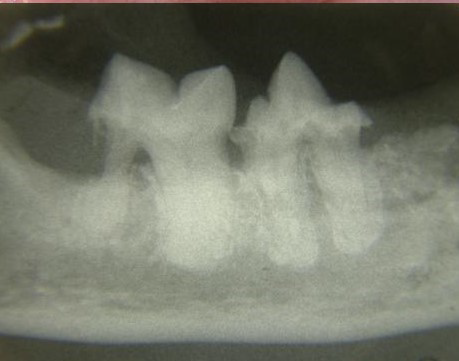 Dental disease is the most common health problem diagnosed in cats and dogs. However, it can be easy to miss due to the "suffer in silence" approach which tends to be adopted by our pets. These problems are frequently painful but with appropriate dental care your pet can be readily made better again.
The tartar hidden below the gum line is the main cause of problems. It contains bacteria which will attack the surrounding gum tissue causing painful inflammation ('gingivitis') and infection can track down to the tooth roots. Pus may build up in the roots and form a painful abscess. This inflammation wears away tissue from the gum, bones and teeth and, as the disease becomes more advanced, the teeth will loosen and fall out. Bacteria and the poi-sons they produce can also get into the blood stream and cause damage through-out the body in organs such as the kid-neys, heart and liver.
Signs of dental disease
Plaque – a yellowish white deposit made up of bacteria and debris which forms around the surface of the teeth
Tartar/calculus – plaque hardens to become yellowish brown tar-tar at the base of the tooth which gradually spreads until it may cover the whole of its surface
Gingivitis – red discolouration to the gums
Bad breath
Pain – may cause difficulties in eating or playing with toys
Swelling of the face or jaw
Excessive dribbling which may be flecked with blood
Dental Assessment
Through the dental assessment process, your vet will be able to find any problems that cannot be picked up by simply looking at the teeth and will come up with a plan to treat the problems before they get worse.
At Parkside we understand that every patient is unique so following your pets dental assessment we will arrange an appointment with you to discuss the results and answer any questions you may have.
Included in the dental assessment:
Complete oral examination under general anaesthetic
Professional scaling to remove plaque and tartar build up both above and below the gum line
Polishing of the teeth to remove any rough surfaces which can encourage new plaque formation
Dental radiographs to identify any problems of the crown or root
Dental charting to record all findings
A detailed treatment plan for any further work that is required
Dental Treatment
At Parkside we have invested in state of the art facilities and advanced training for our staff to allow us to provide the highest level of care for your pet. Following the dental assessment, there may be further work recommended to resolve any problem areas. This may include treating areas of infection or extraction of diseased teeth.
Dental calculus — treated by scaling and polishing teeth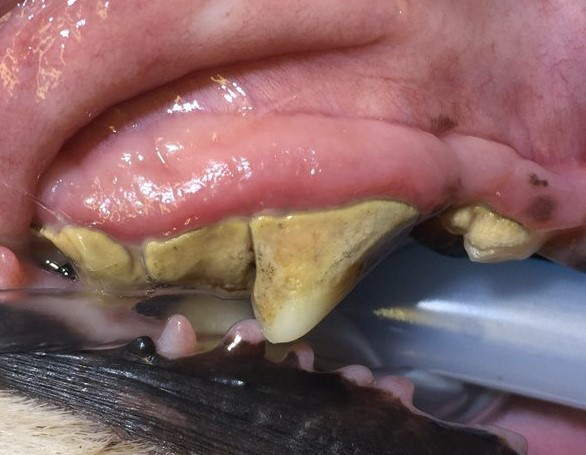 Resorptive lesions (cats) — require extraction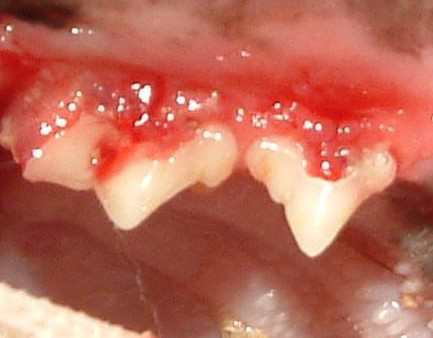 Gum recession —treating calculus followed by daily brushing can save the tooth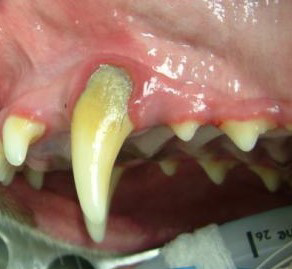 Ongoing Pet Dental care
Following any dental treatment, it is important to keep your pet's teeth in good shape.
Plaque is the enemy! This sticky substance, full of bacteria, coats teeth and is the main cause of dental disease. However, removal by homecare can prevent or minimise many disease processes and extend the benefit of treatments.
An effective oral hygiene program helps you and your pets by improving comfort and reducing the chance further surgery will be required in the future.
This may include:
Twice daily tooth brushing
Oral rinses
Dental chews
Dental diets
Regular checks—every 3-6 months
Please contact Parkside if in doubt about any aspect of homecare or your animal's health.
Spread the cost of your pet's routine healthcare
As a member of the Premier Pet Club, you receive two 12 point Health Checks every year, to make sure your pet stays healthy and happy.
You also get UNLIMITED consultations at no extra cost, comprehensive flea, tick, mite & worm treatments, and receive great savings on many key services.