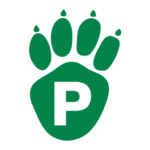 Website Parkside Veterinary Group
Information for candidates regarding administrator job vacancy
Parkside Veterinary Group is dedicated to animal care and to this end this position requires a new team member who must be prepared to work hard.  They must be positive, with proven excellent customer service skills, have the ability to learn quickly and act on their own initiative.  Following guidelines relating to health and safety, customer care and ensuring adherence to practice protocols is a necessity.
A willingness to learn and to be happy to help out in any given situation as part of a dedicated team member is crucial.  Excellent telephone communication skills are essential.
We welcome all serious applicants for this position.
Job description
To provide the highest standard of service at any of the Parkside Surgeries they are required to work in.
Show a willingness to work as a member of the team and liaise with Veterinary Surgeons, Nursing Staff and Receptionists
Normal Hours of work are 20 hours per week – covering 3 or 4 days Monday to Friday.  There is flexibility in the working pattern but they must be consistent each week.
Full time holiday entitlement is 4 weeks plus 9 days.  Part time staff will receive a pro rata of this.
The Role
Accurate timely completion and submission of customer claim forms.
Maintain detailed documentation of claim form processing to enable medical staff to cover during annual leave.
Medical knowledge is required.
Deal with client queries face to face, by email and on the phone.
Carry out any other reasonable duties as requested by the Practice Manager and or Director.
How to apply
For further information or to submit an application, please contact the practice manager, Tina Black on 01382 810 777 or email your CV and application form to manager@parksidevets.com