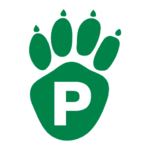 Parkside Veterinary Group
Although Parkside is a mixed practice, the large animal (farm & equine) and small animal teams are separate. Large animal vets will therefore only ever be required to carry out large animal duties. In May 2018 we took over the large animal work from one of our neighbouring vet practices and we are now looking to increase our current team of 5 full time large animal vets to 6 full time 100% large animal vets.
The large animal work is based at the main surgery in Dundee although the practice does have further branch surgeries in Barnhill and Arbroath. The Dundee surgery has a purpose-built large-animal facility with a set of equine stocks, two stables and a secure area for trot-ups / lunge examinations. This area is big enough to accommodate a large horse box turning and being parked whilst still leaving space for the horse examinations. We also have the use of an additional purpose-built large animal facility in Ladybank, Fife with a set of equine stocks, two stables and paddock.
We have a DR mobile X-ray machine, four ultrasound scanners (two are clinic based with colour doppler and two are 'wearable' battery powered ones with goggles), a Storz video endoscope, in-house laboratory and five motorized dental rasps (we would expect to get a sixth for our additional vet). We have storage facilities for equine semen and do equine AI. We carry out Official Measuring for horses. We have a team of experienced RVNs and surgery assistants available to assist when required. With the addition of the extra work, our overall balance is now close to 50% equine / 50% farm. Someone with both a strong background of farming experience and a strong equine interest would be ideally suited to this post. Unfortunately, this is not a position for a new vet to gain experience. We aim to practice to the highest standards, while still being sensitive to clients' needs and expectations. We provide all first opinion equine and farm services and some second opinion work for our neighbouring practices.
We do our own out of hours work which will also only be for large animals. The large animal rota is currently equally shared at 1 in 5 and will change to 1 in 6 with the additional vet – we have yet to see how the extra work will affect this over the busy spring calving period and we may have to have a few months of shared or back-up on call. Currently every vet is on-call one night each week (allowing for some swaps) and every fifth weekend on-call. The vet who has been on-call over the weekend is off on the Monday following and every vet has a half day off every week.
CPD is encouraged and funded. Should a vet wish to do extra CPD e.g. study for a certificate, this would also be supported following agreement from the directors. A normal week starts every day at 8.30am and has three days finishing at approx. 5pm, one-half day finishing at lunchtime and one day on-call in the evening. Vets have 32 days holiday a year, 4 of which are taken at Christmas/New Year.
Salary is commensurate with experience and no accommodation or car is provided due to the unattractive tax implications, so tax-free business mileage is paid for your car use. RCVS membership and VDS insurance is provided.
HOW TO APPLY
For further information or to submit an application, please don't hesitate to contact one of the large animal directors, Alistair Crozier or Richard Mauritzen on 01382 811 111 or email your CV to manager@parksidevets.com.