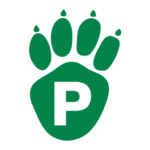 Parkside Veterinary Group
Although Parkside is a mixed practice, the large animal and small animal teams are separate. Small animal vets will therefore only every be required to carry out small animal duties. There are currently 14 full time and 5 part time vets in the small animal team, which is growing.
Our main surgery is in Dundee, with further branch surgeries in Barnhill and Arbroath. All three sites have been recently renovated/extended to provide a high quality, professional working environment and are equipped with full operating facilities, digital radiography, dental radiography, ultrasonography, extensive in-house laboratories etc. Animals requiring overnight hospitalisation are treated at the Dundee surgery.
We aim to practise to a very high standard while still being sensitive to clients' needs and expectations. We have RCVS Advanced Practitioners in small animal orthopaedics and small animal surgery, with further staff members currently working towards certificates. We would welcome certificate holders or those with aspirations to gain a certificate in any discipline, however recent graduates are welcome to apply.
There are NO ON CALL DUTIES and minimal weekend work providing an excellent work-life balance. There is a generous holiday allowance of 32 days per year, 4 of which are taken at Christmas/New Year.
In the course of a normal week we work a varied shift pattern, including approximately: 2 days 8.30am – 5pm, 1 day 8.30am to 5:30pm, 1 day 8.30am – 6:30pm and 1 half day 8.00am – 12:00pm. Weekend duties are shared equally on a rota system.
CPD is encouraged and funded and there is excellent support available within the practice.
Salary is commensurate with experience and no accommodation or car is provided as the tax is prohibitive, although business mileage is paid.
How to apply
For further information or to submit an application, please contact the practice manager, Tina Black on 01382 810 777 or email your CV to manager@parksidevets.com