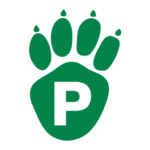 Parkside Veterinary Group
Parkside is a modern and forward-thinking accredited Tier 3 Hospital, with a variety of certificate holders including Orthopaedics, Diagnostics, Cardiology and Soft Tissue Surgery.  There is a varied surgical workload including TPLO, laparoscopic work and a visiting CT service.  We have a large but very friendly supportive team and we are looking for someone to join our Parkside family.  Outside of work we regularly enjoy getting together socially, nights out, family barbecues etc.  ISFM gold standard and Rabbit Friendly practice.
The new nurse will work a varied shift pattern including approximately 2 days 8.30am – 5.00pm, 1 day 11.00am – 8.00pm, 1 day 8.30am – 5.30pm and 1 half day 8.00am – 1.00pm. There is NO ON-CALL and occasional weekend work is equally shared on a rota system. Emergency cover is provided by Vets Now, based at our Dundee surgery.
Holiday entitlement for a full-time RVN is 29 days per year, 4 of which are taken at Christmas and New Year.
CPD encouraged and supported
The role
General nursing duties including but not only: Admission and Discharge of animals, general nursing care during hospitalisation of animals e.g. administration of medicines, IV Fluids, blood sampling, monitoring of anaesthetics and assisting vets as required.
Undertake nurse clinics as and when required.
Ensure all clinical areas are kept clean and tidy at all times. Ensure all equipment is suitable for use.
Attend nurse meetings regularly.
Assist with dangerous drug stocktake which is carried out daily.
To be fully conversant with the Practice Manual, COSHH regulations and all other Health and Safety policies and procedures.
Carry out any other reasonable duties as requested by the directors, head nurse, vets, senior vet nurses or practice manager.
How to apply
Please apply online or download your application form and or CV and send it to leadershipteam@parksidevets.com. For any further information please contact the practice on 01382 810 777.