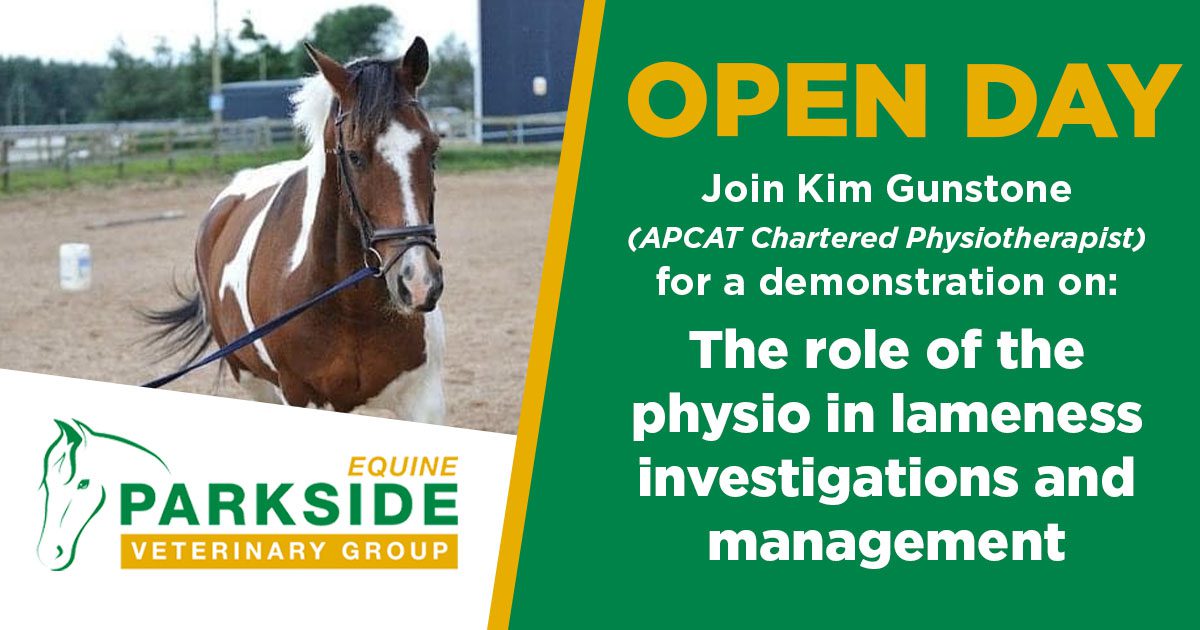 Parkside Vets Equine are excited to announce we are holding another equine open day in November!
Time:  1.00 – 3.00pm
Location: 5 Kings Cross Road, DD2 3PT
Come along to our dedicated lameness centre at our Kings Cross Road surgery to see a demonstration from Kim Gunstone, APCAT Chartered Physiotherapist, on:
"The role of the physio in lameness investigations and management"
We will have a horse present for the demonstration, and our own dedicated equine vets will also be available to discuss lameness from a veterinary viewpoint.
Complimentary sandwiches and a buffet selection will be provided.
If you would like to come along, please contact 01382 811111 by 5.00 pm on Wednesday 9th November to confirm your place.