With the equine influenza outbreak of 2019, most horse owners are now more aware of the importance of vaccinating against the disease. Similar to the human influenza virus, strains of equine influenza are constantly in circulation amongst the horse population and there is a real risk of coming into contact with the virus, particularly if you are regularly competing. However, according to MSD (the manufacturer of the vaccine we use here at Parkside), a startling 50% of horses in the UK are not vaccinated and therefore are at high risk of contracting the disease in the event of an outbreak.
Equine influenza is a highly contagious virus that can quickly spread amongst horses. The virus can travel for up to 5km in air droplets expelled by infected horses via coughing or sneezing.
Vaccination is the most effective method of control of the virus and we would, therefore, recommend that all horses are vaccinated, particularly those that are regularly mixing with other horses away from home. While vaccination may not always prevent your horse from contracting flu, it will help to minimise the severity of disease and should ensure that the spread of the virus is minimised.
If you have any queries regarding your horse's vaccinations, please give us a call on 01382 811111 to discuss with one of our equine vets.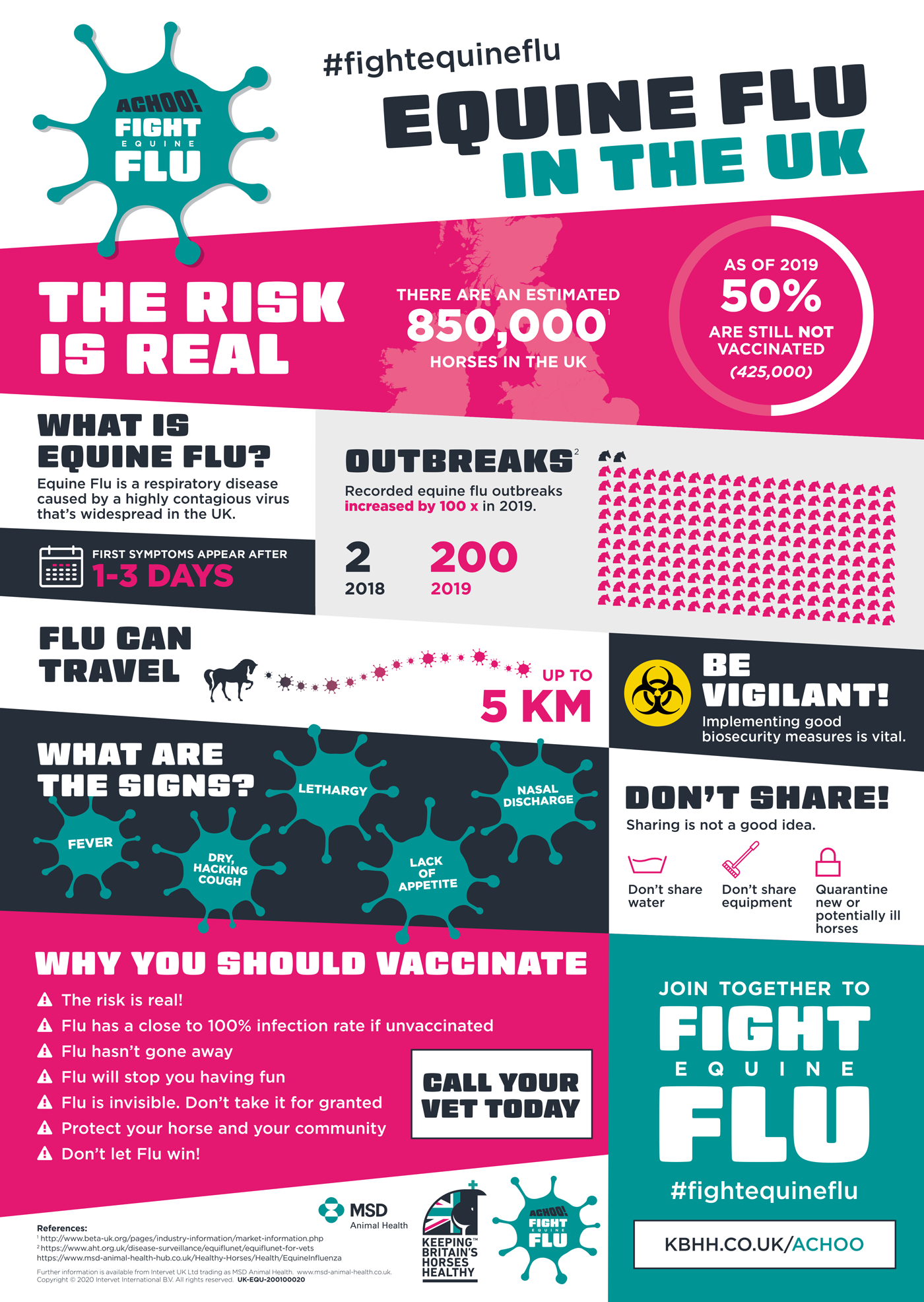 Visit KBHH.CO.UK/ACHOO for further information